Registration of Public Participants (Palm Court, Fairmont Empress)
CEC Panel on Nature-Based Solutions, Environmental Justice and
Climate Adaptation in Urban Environments

Panel Format:
Keynote presentation followed by moderated panel discussion and questions/comments taken from the public, with brief responses and discussion by the experts.
Panel Focus Topic:
The global consensus and current push to accelerate climate action, including transitioning to zero-carbon economies by reducing potent greenhouse gases, to protecting and conserving natural resources which act as critical carbon sinks, to introducing nature-based solutions to promote natural cooling and build community and ecosystem resilience to the impacts of climate change, to promoting environmental justice, and to generate the financing needed for climate action to improve resilience and capacity to adapt to climate change are largely derived and occurring at an international and national level. Yet many of the actions that are needed to thwart climate change must take place at the very local level, through actions advanced by subnational governments, including states, provinces, cities and local communities.
In North America, 80% of people live in urban areas, making urban environments the space and framework through which much of today's climate change, and responses to it, plays out. Innovative local solutions and actions to tackle climate change are happening in our cities across North America.
This session explores North American challenges and responses to climate change in the urban environment and responds to the North American Environmental Cooperation Agreement's (ECA) mandate to facilitate partnerships, linkages and other new channels for the development and transfer of knowledge and technologies with national and subnational governments to promote the development and exchange of best practices and environmental information.
The session will gather experts from the three countries working on climate action in urban settings, offering moderated discussion and public commentary on:
Key issues to consider, before city officials and urban communities to align with and adopt emerging global, national and state climate policy and targets, including regulatory, financial, administrative, social and economic challenges and opportunities;
Examples of effective policies, strategies, programs and city management approaches to promote climate adaptation and resilience;
The use of nature-based solutions to reduce emissions, promote cooling and energy efficiency, and to build community resilience to climate impacts;
Ecosystem restoration as a vehicle to reestablish connection and identify between urban dwellers and the natural environment;
Priorities and actions to address environmental justice and promote social equity
Discussion on Developing Regional, North American Approaches to Climate Adaptation in Urban Areas.
Location: Crystal Ballroom, Fairmont Empress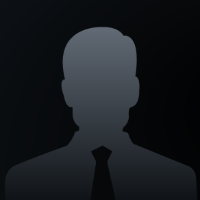 Moderator: Evan Lloyd
(Former Deputy Minister Government Communications and Public Engagement, Government of British Columbia and former CEC Executive Director)